Established since 1976, we are highly experienced technicians with over 80 years of family history in the dentistry profession.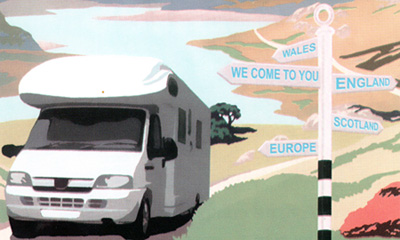 We offer a unique and complete denture service incorporating a discreet mobile unit straight to your door. We cater for all types of patients, including people with special needs and of a nervous disposition.
The service is offered at a premium as all aspects of denture work are personally carried out by our Dental Technicians & Dentists.
We offer a comprehensive and professional service within a competitive price structure.
Our helpful and friendly staff will be only too pleased to help you with any enquiries.
I would like to thank you so much for the way you looked after my father, for your patience and understanding. He is very pleased with his new dentures and back chewing his favourite caramels.

- Mrs R. Wilson. Radcliffe, Lancs. 2001
I am delighted with my dentures, they are magnificent.

- Mrs O'Brien. Manchester. 1995
Thank you so much for your help, they are the best teeth I've had. You do really get what you pay for.

- Mrs D. Shaw. Poole, Dorset. 2005